Ready to move

Phase I & II

Under Construction

Phase III & IVA
Ashiana Tarang - Property in UIT, Bhiwadi
Ashiana Tarang, Bhiwadi is strategically located in Sec-24, UIT Bhiwadi and comprises high rise apartments. It's a blend of well-designed architecture with efficient utilization of indoor and outdoor spaces to facilitate solace and tranquil living. With 2.78 acres of green spaces and everything you need under the sun, the advanced design strikes a perfect balance between architecture and nature. The location is a great residential and investment destination because of proximity to important landmarks like Saint-Gobain, KEI industries, Relaxo footwear within 4 km radius, Kahrani & Bhiwadi industrial area within 3.5 km and ESIC Hospital and many reputed schools within reachable distance. More than 700 professionals commute between Bhiwadi and Gurgaon on a daily basis. As per Govt website (ncrtc) the RRTS (Regional Rapid Transit System) project is scheduled to be finished by 2023 and this will further boost the connectivity of Bhiwadi-Gurgaon and Delhi. Ashiana Tarang is a great project for both end users and long term property investors looking for rental yield. The project has 177+ residents which includes 100 owners and 77 tenants.
SELECT YOUR HOME
2bhk + 2b

Flat

Super area : 1118 sq ft (103.86 sq m)

Carpet area : 736 sq ft (68.35 sq m)

37.21 lacs - 42.53 lacs

2bhk + 2b

Flat

Super area : 1135 sq ft (105.44 sq. m)

Carpet area : 758 sq ft (70.46 sq m)

38.53 lacs - 43.16 lacs

3bhk + 2b

Flat

Super area : 1384 sq ft (128.57 sq.m)

Carpet area : 935 sq ft (86.86 sq m)

47.1 lacs - 50.74 lacs

4BHK Victoria Villa + 2 UTILITIES

Flat

Super area : 2810 sq ft (261.06 sq m)

Carpet area : 1940 sq ft (180.19 sq m)

Ask For Price

4bhk Pearl Villa

Flat

Super area : 2125 sq ft (197.41 sq m)

Carpet area : 1471 sq ft (136.66 sq m)

Ask For Price
* The amenities & facilities depicted above are for the whole project. For phase wise facilities, refer the site map.
Happy Customers At Ashiana
"We were looking for a place where our kid can safely play and grow. And finally our search ended at Ashiana Tarang. A perfect combination of upgraded life style & open spaces. We feel safe with Ashiana."
Mr. & Mrs Srivastava
Ashiana Tarang, Bhiwadi-Delhi NCR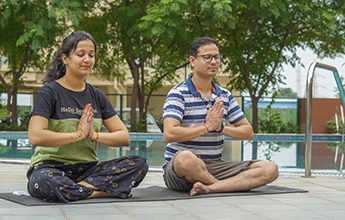 "We are living in Bhiwadi for almost 10 years. And been to several societies but experience at Ashiana Tarang is exceptionally well be it the location, amenities and maintenance. Ashiana Tarang is better in all aspects."
Mr. & Mrs. DS Rawat
Ashiana Tarang, Bhiwadi-Delhi NCR
"Schools, Shopping malls & Hospitals all in close proximity will make our life convenient."
Mrs. & Mr. Bharat Yadav
Ashiana Tarang, Bhiwadi-Delhi NCR
Explore Our Comfort Homes
Comfort Homes blend well-designed inner spaces with large comfortable outer surroundings. We have gated communities encompassing wide open spaces, green lawns, and a habitat that turns neighbours into friends.
REVIEW & RATING
Sushma Barnwal and 37 others have reviewed this project
4.8/5
Write a review