Ashiana Tarang - Sector 24, Bhiwadi, Delhi NCR
Ready to move

Phase I , II & lll

Under Construction

Phase IV(A) , IV(B) & V
Ashiana Tarang - A World of Plus-Sized Lavishness in Sec-24, Bhiwadi
Welcome to Ashiana Tarang, strategically nestled in Sec-24, UIT Bhiwadi, offering a delightful blend of high-rise apartments and serene surroundings. Our thoughtfully designed architecture ensures efficient utilization of indoor and outdoor spaces, providing residents with a haven of solace and tranquil living. Over 2.78 acres of lush green spaces, Ashiana Tarang brings you closer to nature while providing everything you need under the sun. The advanced design harmoniously merges architecture with nature, creating an ideal environment for comfortable living. Ashiana Tarang benefits from excellent connectivity, making it a preferred choice for daily commuters between Bhiwadi and Gurgaon. Ashiana Tarang presents an attractive investment opportunity with high rental yield potential. There are 235 total residents, making it an excellent choice for end users and long-term property investors. At Ashiana Tarang, we offer more than just a property; we provide a serene living experience that fosters happiness and contentment. Discover the joy of living in a thoughtfully crafted space that blends modern amenities with the tranquility of nature.
SELECT YOUR HOME
3BHK + 2B

Flat

Super Area : 1410 sq ft (130.99 sq m)

Carpet area : 961 sq ft (89.27 sq m)

2BHK + 2B

Flat

Super Area : 1154 sq ft (107.02 sq m)

Carpet area : 770 sq ft (71.53 sq m)

2BHK + 2B

Flat

Super Area : 1131 sq ft (105.07 sq. m)

Carpet area : 758 sq ft (70.41 sq m)
* The amenities & facilities depicted above are for the whole project. For phase wise facilities, refer the site map.
Happy Customers At Ashiana
"We were looking for a place where our kid can safely play and grow. And finally our search ended at Ashiana Tarang. A perfect combination of upgraded life style & open spaces. We feel safe with Ashiana."
Mr. & Mrs Srivastava
Ashiana Tarang, Bhiwadi-Delhi NCR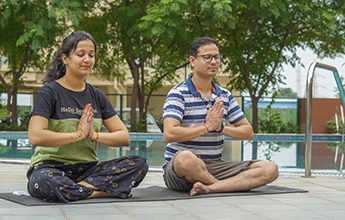 "We are living in Bhiwadi for almost 10 years. And been to several societies but experience at Ashiana Tarang is exceptionally well be it the location, amenities and maintenance. Ashiana Tarang is better in all aspects."
Mr. & Mrs. DS Rawat
Ashiana Tarang, Bhiwadi-Delhi NCR
"Schools, Shopping malls & Hospitals all in close proximity will make our life convenient."
Mrs. & Mr. Bharat Yadav
Ashiana Tarang, Bhiwadi-Delhi NCR
Experience Our Premium Homes
Experience luxury living at its finest. Explore our exquisite premium homes that offer unparalleled comfort, style, and quality. Schedule a visit today to experience firsthand the remarkable craftsmanship and impressive amenities that await you.