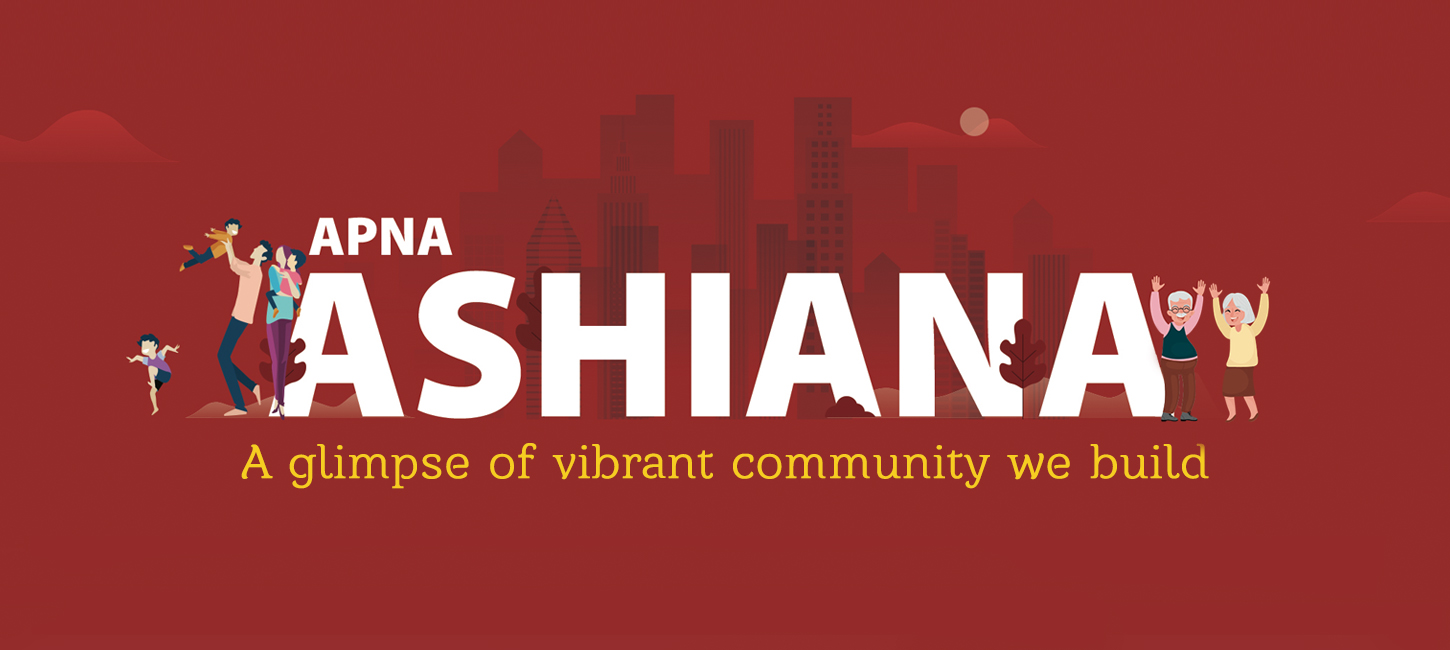 apna ashiana
VOL. 25 | No. 76 | QUARTER IV | JAN-MAR 2023
Subscribe for quarterly newsletter!
A glimpse of vibrant community we build.
FROM THE DESK OF THE JT. MD
Dear friends,
Last year has been a very special year and I am thankful to each and every one who has made it possible and brought smiles to so many faces. We did 5 launches last year in different locations and customers lined up from 5 am at some places to get a unit of their choice. The response we received from the new markets of Gurugram and Pune was massive.
With great numbers and growth comes great responsibility and we understand that. We will try our best to meet our customer's expectations.
Every year we do Inter Ashiana Sports and Cultural Festival Jashn and last quarter in Jashn-9, I felt like I am a kid in a Disneyland. I was so happy to interact and see the happiness on the residents' faces and got some valuable feedback on improvements.
As we grow, we understand we have an opportunity to give back to society and are so proud that the team upgraded 9 government schools in all our locations. We believe a great environment makes for better learning. Also, the supermoms contributed so much to the lives of our labor children in different projects.
Read More
One of our beliefs is "happy communities are social communities". Be it kid-centric, senior living, or premium homes, we try to bring more and more people together and create vibrant communities. A small endeavor to make this happen is a Telescope and a 3D printer we bought in our Kid centric homes to give a different exposure to our kids.
Hope we can continue making a larger difference as we grow and look forward to all your support.
Thank you so much!
Always keep smiling !
ANKUR GUPTA
Read Less
---
Prakriti Launch - Experience The Heart Of Nature
Experience premium living in the heart of Dobo, Jamshedpur with Ashiana Housing's newest premium homes project. With a prime location and unparalleled attention to detail, Ashiana Prakriti is designed for those who demand the best in modern living.
Jashn 9
Jashn 9, an intercultural festival, saw seniors showcase their talent through nail-biting competitions, performances, and activities such as dance, ramp walk, indoor games, and singing. Ashiana Utsav team from Bhiwadi won the competition with their exceptional performance across all activities helping them to reach on top amongst all the communities. Congratulations to them on their well-deserved victory!
Ekansh Launch - Welcome To The Next Level
We are thrilled to announce the launch of our 10th project in Jaipur - Ashiana Ekansh, Mansarovar Extension. Committed to creating exceptional homes, we welcome you to experience the next level in premium living.
---
New Year, New Us!
New year, new memories! The children of Ashiana Phoolwari got creative with greeting cards for each other, followed by a fun-filled day of building their own tent houses and indulging in some delicious cake.
Harvest Festival Highlights
The Phoolwari children celebrated India's harvest festival in a traditional way, crafting delicious sesame and jaggery treats while adorning the skies with their vibrant kites. Amidst the bonfire's warm glow, students indulged in their favorite festival sweets and danced joyously with their cherished friends.
Annual Day Fest
Phoolwari's 2-day Annual Day promoted "Only One Earth" through skits, dances, and sports. Children shone with talent, highlighting Reduce, Reuse, and Recycle values. The event concluded with a prize ceremony and nutritious meal.
Triumph Of Democracy
Ashiana Phoolwari commemorated Republic Day with a grand assembly and cultural program. The site glimmered with tricolour decorations and children's art and craft masterpieces. After flag hoisting with the site staff management, sweets were distributed, adding a delightful touch to the festivities.
Vibrant Holi Festivities
Ashiana Phoolwari's Holi was full of vibrant colors and excitement for children who played, danced, and crafted posters. Delectable sweets added to the festivities' joyous ending.
Preserving Blue Planet!
World Water Day was observed at Ashiana Phoolwari. It taught children water conservation through art, crafts, and posters. It instills responsibility and enlightens them about making a positive global impact.
Read More
Embracing A Bright Future
At Ashiana Phoolwari, dreams of education come true as the children enroll in government schools. With newfound opportunities, they take their first step towards a bright future, equipped with knowledge and skills that will help them soar to greater heights.
Important Days Celebration
At Phoolwari, children understand the value of significant days, spreading awareness through creative expressions. They celebrate National Women's Day with colorful posters, bring role models to life by portraying them in plays, educate about cancer on World Cancer Day, and celebrate the wonders of science with exciting experiments on National Science Day
Read Less
---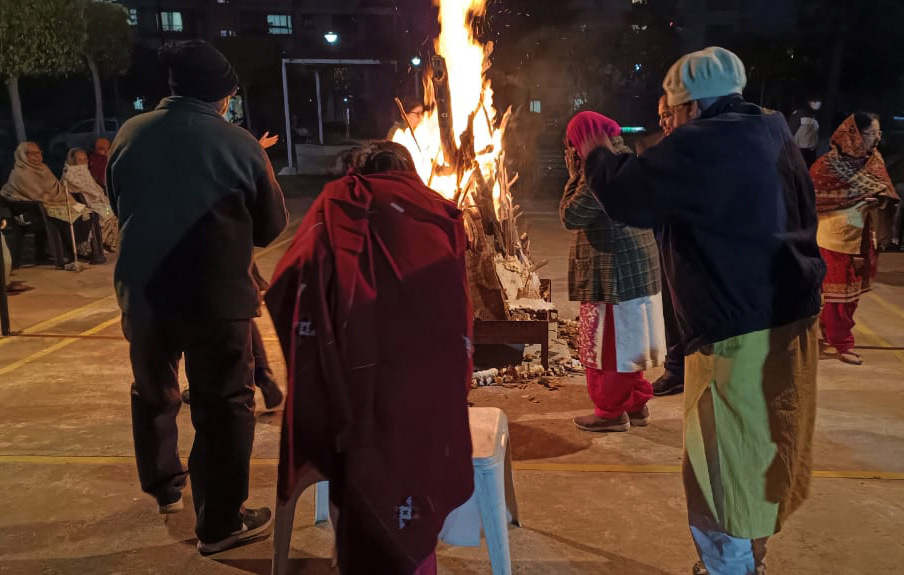 Cheerful Lohri Celebration
The first festival of the new year, Lohri, was celebrated with great enthusiasm at communities in Ashiana Dwarka in Jodhpur and Ashiana Tarang in Bhiwadi. Music and dance added an extra layer of excitement, taking the celebration to new heights and transforming the environment for the residents.
Kite Mania
Following the Lohri celebration at Ashiana Dwarka, Jodhpur, the kite festival took place. Thanks to the enthusiasm of the kids, other age groups joined in on the fun, making the kite festival a great success.
Glorious Republic Day
The Republic Day Celebration was held at communities in Gulmohar Gardens, Vrinda Gardens and Rangoli Gardens in Jaipur, Ashiana Dwarka in Jodhpur and Ashiana Brahmananda in Jamshedpur and Ashiana Tarang in Bhiwadi with full of energy and excitement. The festivities began with the hoisting of the flag, followed by a game of musical chairs and concluded with a Republic Day speech and distributing prizes.
Joyful Holi
A grand event was organized to celebrate Holi at Ashiana Anantara, Jamshedpur and Ashiana Tarang, Bhiwadi bringing together residents to partake in the colorful festivities and enjoy the occasion with their loved ones.
Swim Launch Party
The opening of the swimming pool at Gulmohar Gardens in Jaipur provided a great opportunity for both residents and kids to relax and cool off during hot summer days while providing a fun-filled environment.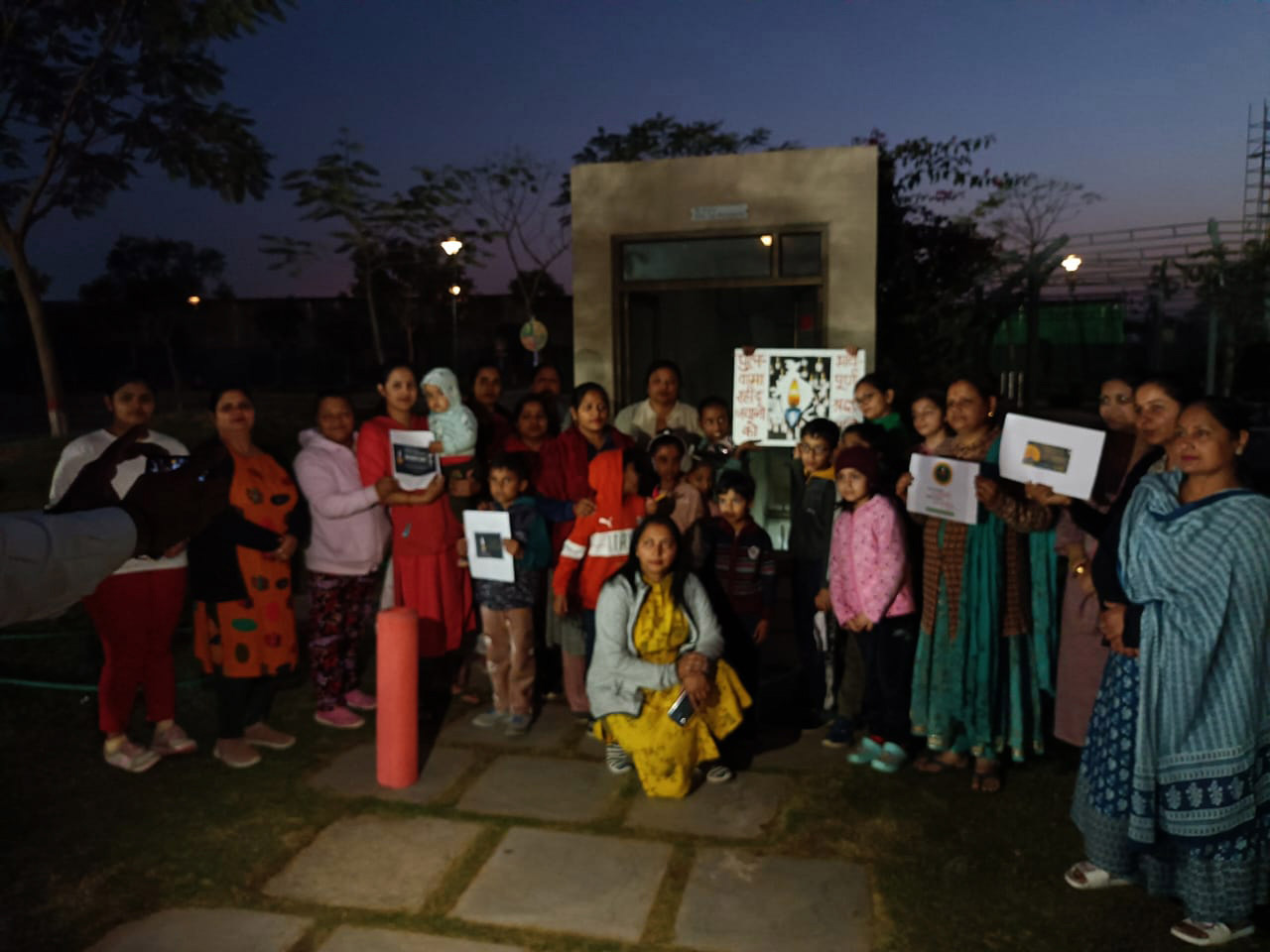 Tribute To The Brave
A candle march was held at Ashiana Tarang in Bhiwadi on February 14th to honor the sacrifices of the martyrs. The event was organized to show support and respect for the brave souls who have given their lives for the country's safety and security.
Read More
Prakriti Launch - Experience The Heart Of Nature
Experience premium living in the heart of Dobo, Jamshedpur with Ashiana Housing's newest premium homes project. With a prime location and unparalleled attention to detail, Ashiana Prakriti is designed for those who demand the best in modern living.
Hindu Nav Varsh
The Hindu New Year was ushered in with great enthusiasm and joy by the residents of Ashiana Tarang in Bhiwadi. The festivities included residents lighting the diyas, creating a beautiful and auspicious atmosphere.
Badminton Champs
In Ashiana Umang, Jaipur, the finals of the 2023 Inter-Ashiana Badminton Tournament took place. A large audience of over 500 people witnessed the event, and both the players and the spectators displayed tremendous enthusiasm. The rolling trophy was won by Gulmohar Gardens, who celebrated their victory with loud cheers.
Ekansh Launch - Welcome To The Next Level
We are thrilled to announce the launch of our 10th project in Jaipur - Ashiana Ekansh, Mansarovar Extension. Committed to creating exceptional homes, we welcome you to experience the next level in premium living.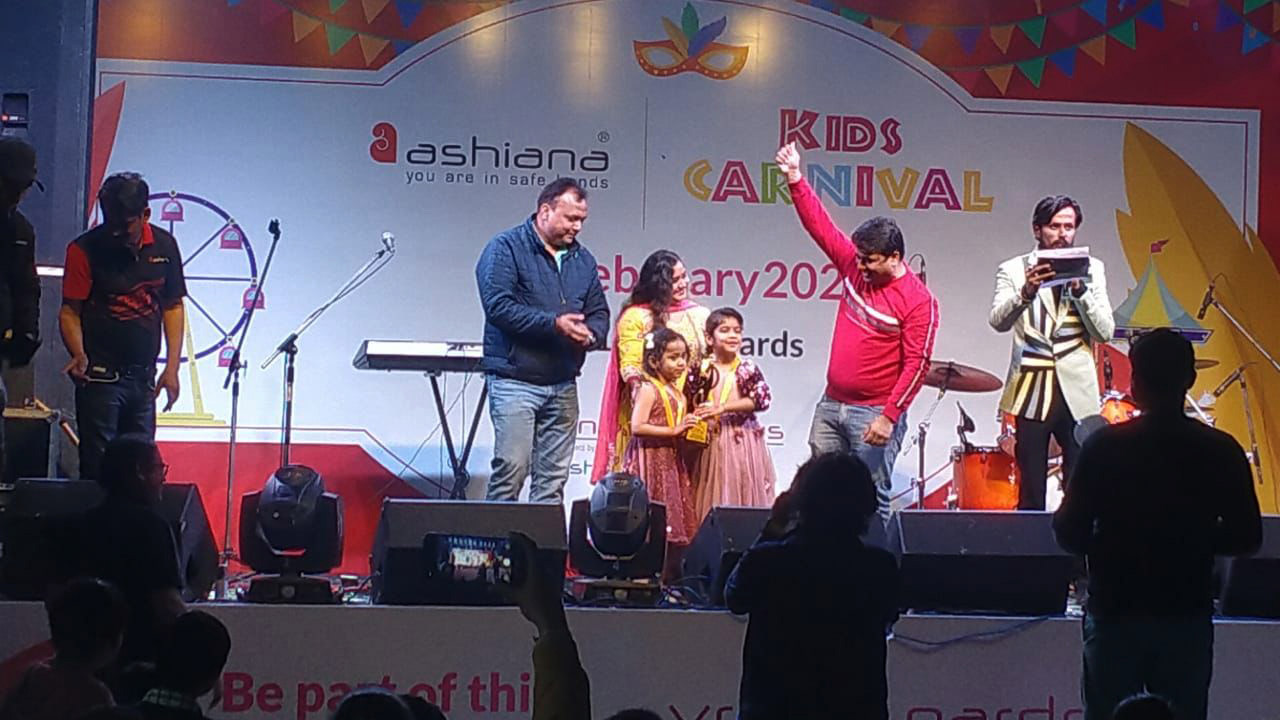 Kids Carnival
We hosted a fantastic Kids Carnival event at Vrinda Gardens, Jaipur, featuring an exciting lineup of activities such as an Art contest centered on 'Water Conservation', a quiz competition, a dance competition, a mesmerizing magic show, and more that kept the kids thoroughly entertained.
Read Less
---
Kids' Spring Celebrations
We organized a Basant Utsav event to celebrate the arrival of the new season. The kids of Ashiana Town, Bhiwadi joined in the festivities and enjoyed various fun games and a fancy dress competition.
Joyful Republic Day
The celebration of Republic Day at Ashiana Umang, Jaipur, Ashiana Town in Bhiwadi and Ashiana Anmol in Gurgaon was marked by an array of performances including patriotic dance routines, recitation of poems, speeches and musical performances by the kids. The festivities were filled with great joy and pride as the kids showcased their love for their country.
Ashiana's Young Spellers
The KCH team decided to organize an enjoyable and educational spelling competition for kids of Ashiana Umang in Jaipur and Ashiana Town in Bhiwadi, as the exam season was approaching. The contest drew over 40 children, with three of them winning the top prize and medal at the end.
Fun Fair Fiesta
We held a fun fest for kids in collaboration with Orchids International School Jaipur at Ashiana Umang. The event was packed with exciting activities such as treasure hunt, puzzles, coloring and painting, and games.
Bonfire Tradition
A bonfire and dance party was hosted for kids at Ashiana Town, Bhiwadi, where they enjoyed dancing, singing, and games near the bonfire. The event received positive feedback from many residents.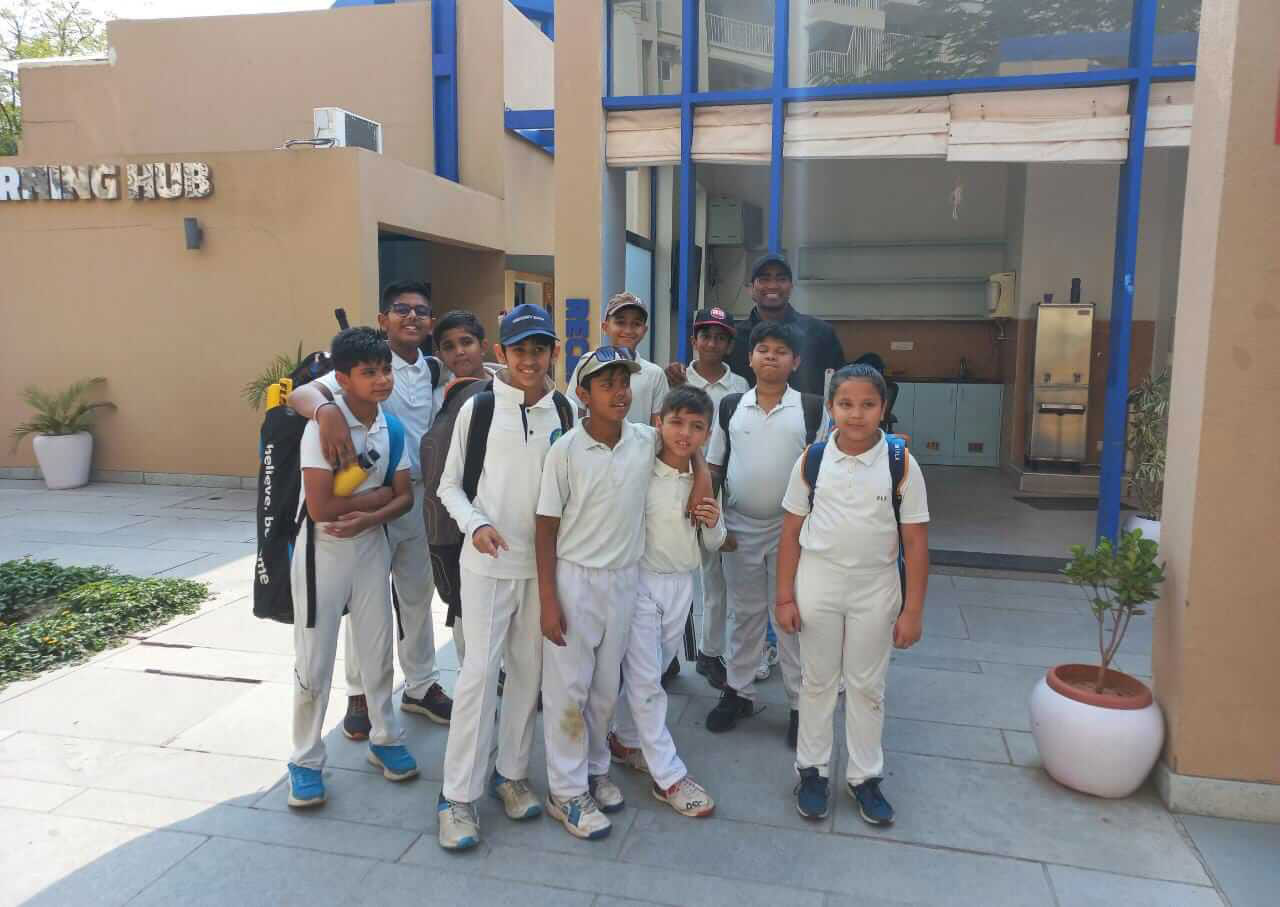 Umang Cricket Glory
Once again, the cricket team from Ashiana Umang, Jaipur competed in a local tournament, where they displayed remarkable skills and dedication. The team members' outstanding performances were recognized as they won several Man of the Match awards.
Honoring Our Soldiers
In celebration of Army Day, we arranged for the kids at Ashiana Anmol, Gurgaon to visit a BSF Camp where they participated in various activities and learned about the lives of the people who reside there.
Bookmark Crafting Fun
The kids from Ashiana Umang, Jaipur, Ashiana Town in Bhiwadi and Ashiana Anmol in Gurgaon were taught how to craft engaging bookmarks from sheets and everyday items, with the goal of motivating them to read more books.
Family Fun Day
Bidding farewell to the winter season, families at Ashiana Umang, Jaipur enjoyed a happy family fun day with the warmth of the sun, sports, refreshing lemonade, and a delicious homecooked meal.
Read More
Write To Win!
A writing competition was held at Ashiana Umang, Town and Anmol to evaluate the writing abilities of our young. The champions were awarded writing kits & calligraphy pens, inspiring them to enhance their writing abilities.
Pajama Party Funfair
The play area for our little ones at Ashiana Umang, Jaipur got a fresh makeover with brand new play equipment and toys. To celebrate this, we organized a fun morning pajama party to surprise our toddlers and pre-schoolers with the exciting new additions.
Creative Tales Workshop
A creative writing workshop for kids was arranged at Ashiana Umang, Jaipur to inspire them to explore the realm of imagination and creativity through storytelling.
Girls Thriving In Science
An event was organized on 11th February 2023 at Ashiana Town, Bhiwadi to celebrate International Day of Women & Girls in Science. The competition was based on creating innovative and creative science models, and the kids participated with enthusiasm to showcase their talent.
Leaf & Flower Art
The children at Ashiana Umang in Jaipur embraced spring by using fallen leaves and flowers to create beautiful artwork. It was a creative way to connect with nature and appreciate its beauty.
Exploring Science Workshop
We hosted a Science DIY Workshop on National Science Day at Ashiana Anmol, Gurgaon. Kids learned about the water cycle, created their own models, and gained a deeper understanding of rainfall and its importance in sustaining life on Earth.
Connecting Through Stories
A storytelling session was held at Ashiana Town, Bhiwadi. The kids participated and shared their stories with the younger children, which will help in building a strong bond between the new generation of residents.
Kid's Tie-Dye Fun
To get into the festive spirit of Holi, a special workshop was conducted for kids of Ashiana Umang, Town, and Anmol, where they learned the art of tie and dye to create their own personalized T-shirts.
Nutritional Counseling Camp
A health camp for kids was arranged at Ashiana Umang, Jaipur in collaboration with Rukmani Birla Hospital. Parents were given advice by a pediatrician on their children's nutrition and immunity to help them maintain good health.
Enriching Fun Activities
We held a kids' fun day at Ashiana Anmol, Gurgaon with activities like coloring, crafting, dance and singing competitions. A school was invited as a resource and winners received certificates and prizes leaving smiles on kids faces that lasted long after the event.
Junior Master Chefs
Kids at Ashiana Umang, Jaipur were treated to a hands-on Mexican cuisine cooking workshop, where they learned basic cooking skills. Since healthy eating habits should be ingrained early on, it is essential to provide children with opportunities to develop life skills like cooking.
Scouts & Guide Camp
A full-day scouts & guide camp took place at Ashiana Town, Bhiwadi, where children were taught the significance of being a scout or guide. The instructors imparted valuable life skills and a sense of responsibility towards social service.
Hands-on Pottery Workshop
Our initiative aimed to introduce the children of Ashiana Umang, Jaipur and Ashiana Anmol, Gurgaon to the timeless art of pottery. We sought to not only educate them about this craft, but also to support local artisans & preserve traditional techniques.
Fun Treasure Quest
An exciting Treasure Hunt was organized for all the kids of Ashiana Anmol, Gurgaon, and all the children enthusiastically participated and had a great time.
Fun, Fitness & Cheers
We organized a sports event that included a running competition for all residents, including kids & parents at Ashiana Town, Bhiwadi. The winners received trophies, and everyone appreciated Ashiana's efforts in organizing the event.
Drama Skills Unleashed
An engaging Drama Workshop was conducted at Ashiana Anmol, Gurgaon, focusing on improving children's voice projection, pronunciation, fluency, and body language. The kids thoroughly enjoyed the workshop and gained valuable skills.
Tennis Mastery Camp
A tennis training camp was held for the kids of Ashiana Town, Bhiwadi, where a skilled coach provided valuable tips to enhance their game skills. The coach also shared techniques for high-level tournaments, enriching the kids' tennis knowledge and abilities.
Fit Kids Club
An expert-guided Yoga and Fitness session was organized for kids at Ashiana Town, Bhiwadi to boost their overall health and well-being. This initiative assisted the kids in enhancing their physical and mental fitness.
Personality Overhaul
A personality development workshop was organized for the kids of Ashiana Town, Bhiwadi. This session helped kids learn about proper attire, respectful communication with elders and teachers, and appropriate behavior with support staff.
Empowering Young Voices
A speech & poem competition was held for Ashiana Town, Bhiwadi kids to boost their presentation and public speaking skills. The event was enthusiastically attended by children, and it helped them overcome stage fright and become more confident for their future.
Ashiana's Young Gardeners
The young green thumbs of Ashiana Umang in Jaipur proudly showcased their summer kitchen garden, bursting with an array of seasonal vegetables and fruits such as okra, beans, tomatoes, and watermelons.
Board Game Extravaganza
Kids of Ashiana Umang, Jaipur and Ashiana Anmol, Gurgaon had a blast during their spring break catching up with each other after a long and tiring exam season, spending their time playing exciting board games.
Joyful Zumba Moves
A zumba session was held for the residents and kids of Ashiana Town, Bhiwadi. Everyone had a great time dancing to the Zumba beats, and the activity was well-received by the community.
Exam Success Strategies
A unique concentration and mind relaxing workshop was organized for all kids at Ashiana Anmol, Gurgaon and Ashiana Town, Bhiwadi aimed at reducing anxiety, tension while improving their ability to focus & combat distractions during exams. The workshop provided a relaxing experience allowing them to concentrate better on their studies.
Literary Adventure
Kids of Ashiana Umang enjoyed a day trip to the 2023 Jaipur Literary Festival, where they met national and international authors, including Bernardine Evaristo, Shobha De, Shashi Tharoor, Geetanjali Shree, and Sudha Murty. They also interacted with YouTubers and shared their thoughts on the teaching of literature in schools.
Read Less
---
New Year Party
We gathered to ring in the New Year at Ashiana Nirmay, Bhiwadi and Ashiana Utsav, Jaipur. The event was packed with food stalls offering winter collection, jewelry, and scrumptious Gujarati snacks.
Jashn 9 Prelim
Jashn 9 prelims kicked off at senior living communities in Ashiana Nirmay, Bhiwadi, Ashiana Shubham, Chennai and Ashiana Utsav, Lavasa with a burst of energetic participation from the residents. The event was packed with fun activities like ice breakers, morning and day events, a musical evening and more. The best part was that everyone had the chance to make new friends and enjoy the festivities together.
Republic Day
We celebrated Republic Day with great enthusiasm across all senior living communities. We began with a flag hoisting ceremony followed by residents singing a variety of patriotic songs while ex-army officers joined us to commemorate this special day. After the event, we distributed snacks to everyone.
Reader's Club
Residents at Ashiana Utsav, Jaipur continued their Reader's Club with a session by Mrs. Malini Dhir, where she talked about the "Seven Dimensions of Hope". The session highlighted the importance of hope during difficult times and how it can help us keep going.
Sur 60
The Sur 60 group, composed of school friends who formed a band during the pandemic to pass the time, put on a fantastic show that delighted the audience at Ashiana Nirmay, Bhiwadi.
Mahashivratri
Mahashivratri, the festival celebrating Lord Shiva and Parvati's marriage, was joyously celebrated at Ashiana Nirmay, Bhiwadi, with a lively bhajan and kirtan mandali performance, and delicious prasad for all to enjoy.
International Women's Day
International Women's Day was celebrated at Ashiana Utsav in Jaipur and Lavasa, as well as Ashiana Shubham in Chennai. Female residents dressed in pink-themed attire came together to commemorate the important role that women have played in the development of society.
Holi Hai
We celebrated Holi in style across all senior living communities, starting with the traditional Phool ceremony and followed by a fun rain dance program. To top it off, we had delicious food stalls serving treats for everyone to enjoy!
ISKON Program
We organize an ISKCON program every month at Ashiana Nirmay, Bhiwadi, but this time, we had a special program from Bhiwadi ISKCON followed by delicious prasad like kadi chawal.
Lohri Celebration
We organized a Lohri get together at all senior living communities with music and a cozy bonfire. The residents joined in for a delightful evening filled with munchies like groundnuts, rabri, and popcorn.
Makar Sankranti
At Ashiana Nirmay, Bhiwadi, we hosted a Makar Sankranti event filled with exciting games like book racing, counting peanuts, and kite flying. There were also plenty of delicious food stalls to enjoy!
Indoor Fun
Mrs. Archana Aggrawal, a resident of Ashiana Nirmay, Bhiwadi, introduced the residents to the exciting games of Jenga and Mahjong, encouraging them to play and learn on a weekly basis.
Read More
Navratri
The Navratri program at Ashiana Nirmay, Bhiwadi, began with a Kalash Yatra and continued with daily morning Mata Puja and evening Bhajan Sandhya programs throughout the nine days. Similarly, at Ashiana Utsav, Jaipur, the Chaitra Navratri was celebrated with great enthusiasm, starting with the Durga Puja ceremony.
Vasant Panchami Poojan
The residents of Ashiana Utsav, Jaipur celebrated Vasant Panchami, started with bhajans and continued with the Saraswati Pooja performed by the residents.
Faag Utsav
Faag Utsav is a popular festival celebrated in many parts of India, by playing with flowers and colors, and sing traditional folk songs. Residents of Ashiana Utsav, Jaipur also celebrated Faag Utsav with enthusiasm and enjoyed the festivities.
World Happiness Day
Ashiana Nirmay, Bhiwadi celebrated World Happiness Day by reminiscing the most precious moments of their residents' lives. Some residents shared their love for the community, and one resident even expressed how despite being unwell, enjoyed participating in daily activities, making new friends, and dancing with joy.
Antakshari
Residents of Ashiana Utsav, Jaipur enjoyed a morning filled with evergreen songs with an Antakshari theme of "SUBAH".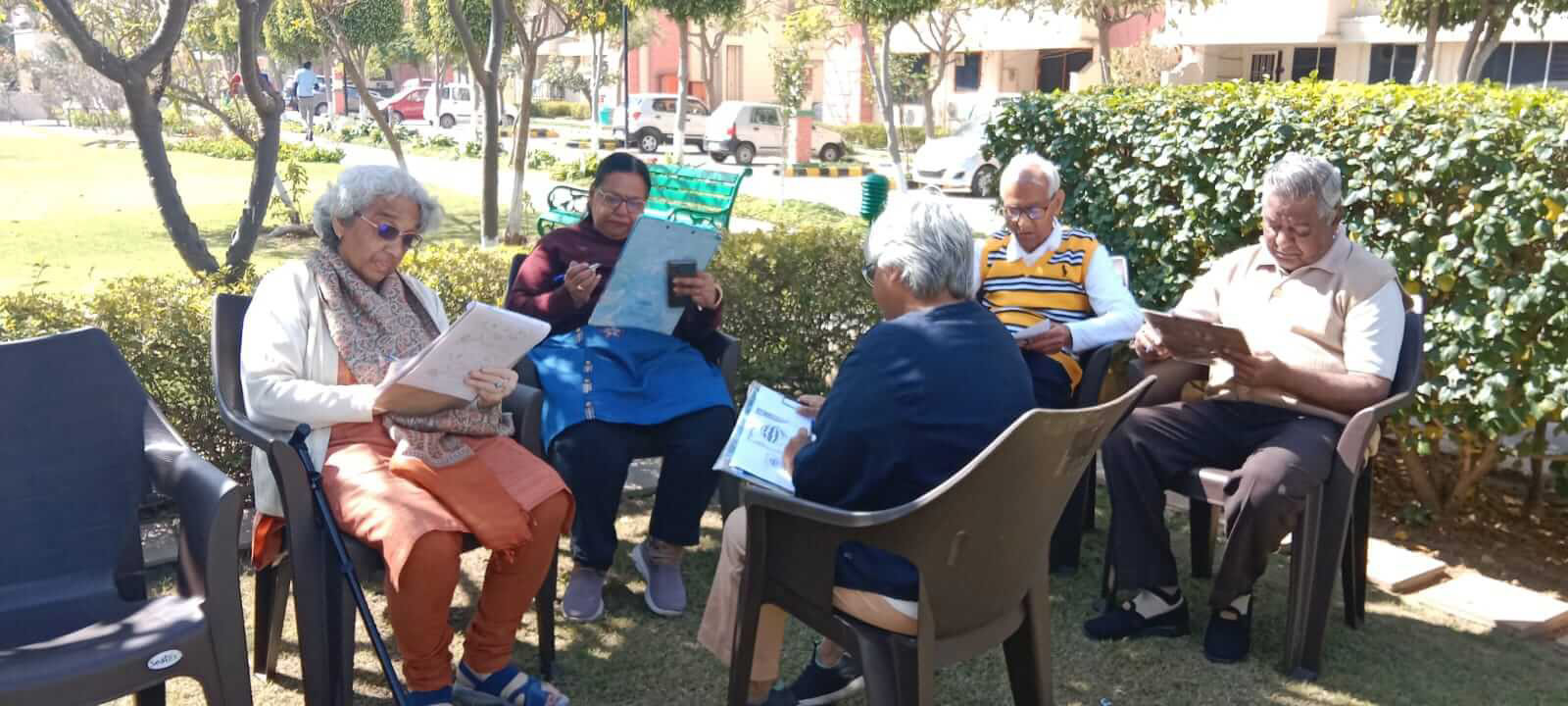 Sudoku Club
A new club called Sudoku was introduced at Ashiana Nirmay, Bhiwadi this month. Even after the Sudoku tournament ended, some residents continued to learn and understand this brain game.
Geeton Bhari Shaam
An evening filled with the melodious songs of the legendary singer late Kishore Kumar was organized at Ashiana Utsav, Jaipur as a tribute to him. The event was titled "Geeton Bhari Shaam" and it was enjoyed by the residents who appreciated music and remembered his contributions.
World Poetry Day
On World Poetry Day at Ashiana Nirmay, Bhiwadi, 16 poets were invited to share their poetry with around 58 residents. The event provided residents with a platform to enjoy a variety of poetry with different themes such as life, precious gems, environment, friendships, and more.
Cookery Show
The Utsav Café in Ashiana Utsav, Jaipur organized a cookery show where residents learned to make Mixed Vegetable Soup and enjoyed the experience.
First Day At Utsav
Residents of Ashiana Utsav, Jaipur shared their experiences of the first time they entered the community appreciating the positive environment, the presence of a temple, various activities offered and the company of like-minded individuals. Overall, residents were pleased with their decision to move into the Utsav community.
Brain Workout
Residents at Ashiana Utsav, Jaipur enjoyed various brain gym activities such as Sudoku, Spot the Difference, Find the Hidden Words, and Word Mania, aimed at promoting mental fitness and activity
Ulhaas Cultural Fiesta
The Ulhaas Cultural Fiesta, held at Ashiana Utsav, Bhiwadi, comprised of six thrilling competitions like On the Spot Painting, Dance, Song, and Fancy Dress. Grandchildren of residents also participated and showcased their talents.
Fraud Awareness Session
An awareness session on online fraud was conducted by one of the residents, Mr. B.K. Khaitan, at Ashiana Utsav, Jaipur. The session aimed to educate residents on the various types of online frauds and how to protect themselves from falling victim to them.
Ram Navami Poojan
To celebrate the birthday of Lord Shri Ram, a Hawan Poojan followed by Aarti and Prasad was organized at Ashiana Utsav, Jaipur. The residents participated in the auspicious event and offered their prayers to Lord Shri Ram on this special occasion.
Rajasthan Diwas
To commemorate the formation of the state of Rajasthan, Rajasthan Diwas was celebrated with great zeal and enthusiasm at Ashiana Utsav, Jaipur. The residents dressed up in traditional Rajasthani attire and participated in various cultural activities.
Valentine's Day
Valentine's Day was celebrated in style at Ashiana Nirmay, Bhiwadi, with a comedy romantic drama called RAQEEB - The Rivals, directed by our lovely 82-year-old professor and director Usha Nagpal. Whereas it was celebrated with an evening filled with songs, games, dance, gifts, and lots of entertainment across other senior living communities.
Celebrating Pongal
The residents of Ashiana Shubham in Chennai celebrated the harvest festival of Pongal by performing a pooja, which was performed in a grand manner. The residents came together to offer prayers and seek blessings for a bountiful harvest season.
Financial Safety Session
After the announcement of Union Budget 2023-24, Mr. V.K. Gupta conducted a talk session on income tax provisions, savings, and investments for senior citizens at Ashiana Utsav, Bhiwadi on February 8th.
Potluck Party
Residents of Ashiana Utsav, Bhiwadi gathered for a potluck lunch, where they prepared and shared a variety of delicious dishes with one another. The event took place in the kids' park area and was thoroughly enjoyed by all.
Honor The Soldiers
To commemorate the 4th anniversary of the Pulwama attack, residents of Ashiana Utsav, Bhiwadi organized a candle march on February 14th to honor the soldiers who sacrificed their lives in the attack.
Jashn 9
Jashn 9, an intercultural festival, saw seniors showcase their talent through nail-biting competitions, performances, and activities such as dance, ramp walk, indoor games, and singing. Ashiana Utsav team from Bhiwadi won the competition with their exceptional performance across all activities helping them to reach on top amongst all the communities. Congratulations to them on their well-deserved victory!
Badminton Face Off
A Badminton double tournament was held at Ashiana Utsav, Bhiwadi where the maintenance, cafe, care home, and retail staff competed against the residents in 8 matches. The residents were impressed and expressed their desire for more such activities
Sports Mania
A sports tournament was organized at Ashiana Utsav, Lavasa, which included games like carrom, table tennis, and more. The residents actively participated in the tournament, and it was a fun-filled event for everyone involved.
Mental Health Workshop
We collaborated with SGT University at Ashiana Utsav, Bhiwadi to host an interactive mental health workshop attended by 15 doctors. To ensure privacy, a separate room was provided for residents to discuss their experiences and anxieties with a doctor.
Month End Party
Ashiana Utsav in Bhiwadi and Lavasa and Ashiana Shubham in Chennai hosted a month-end party to welcome new residents and celebrate birthdays and anniversaries. The evening is filled with music, dance, and games accompanied by snacks and tea that were enjoyed by the residents.
Eye & Ear Check Up
A collaborative eye and ear checkup camp was recently organized in partnership with Harmony Opticals and Hearing Aid for the residents of Ashiana Shubham in Chennai. The camp offered free blood tests, eye check-ups, and ear tests, all of which were greatly appreciated by the residents.
Senior Living Conclave
The eagerly anticipated Senior Living Conclave took place at The Grand, Vasant Kunj, Delhi where Ankur Gupta, Joint Managing Director of Ashiana Housing, addressed a large gathering of seniors. He spoke about the journey of Ashiana Senior Living so far and how their innovative approach is helping to reshape the perception of senior living in India.
Digital Transaction Awareness
A collaborative awareness program on digital transactions was recently conducted for the residents of Ashiana Shubham in Chennai, in partnership with the RBI. The program aimed to educate the seniors on how to use their money carefully in the digital world.
Celebrating Bold Woman
At Ashiana Utsav in Lavasa, three of our residents - Mandakini Chavan, Sangeeta Kothare, and Lata Gupta - created a beautiful Rangoli to welcome Ramila, an environmentalist and humanitarian. Ramila, who embarked on a year-long motorcycle journey across continents to raise awareness among women, visited Ashiana Utsav to receive blessings from our senior residents.
Read Less
---
Ball In The Basket
Residents of Ashiana Utsav Care Home, Jaipur, enjoyed a fun game, ball in the basket, in the bright sunshine adding to the overall enjoyment of the experience.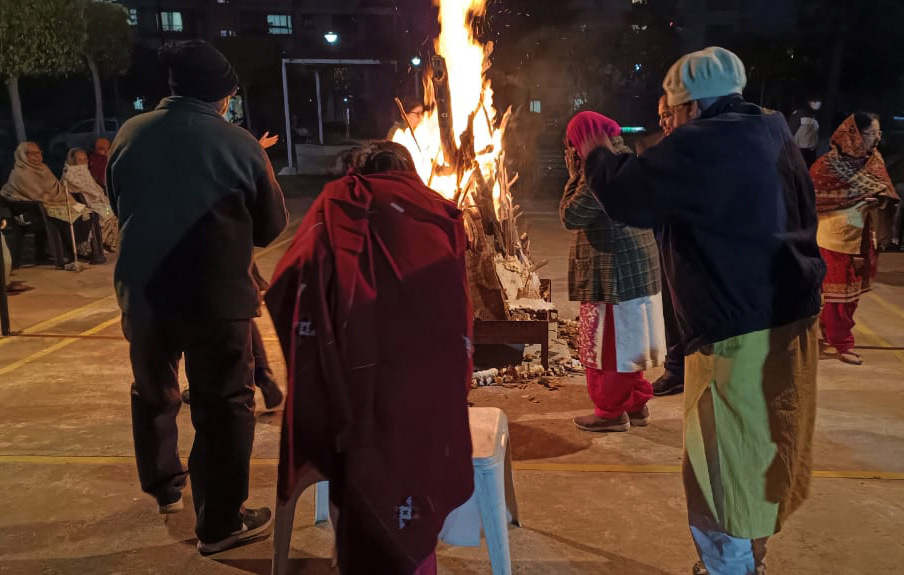 Celebrating Lohri
Ashiana Utsav Care Homes' residents in Jaipur and Bhiwadi gathered in their respective societies to celebrate Lohri, by lighting a bonfire and enjoying popcorn.
Worshipping The Goddess
To mark the occasion of Navratri, a Hawan was organized at Ashiana Utsav Care Home in Bhiwadi. The event saw enthusiastic participation from both residents and staff, who came together to perform the Hawan and enjoy Kirtan.
Celebrating Kite Flying
The residents of Ashiana Utsav Care Home in Jaipur celebrated Makar Sankranti by coming together to make kites and sharing a special lunch of Khichdi, strengthening their bond of togetherness.
Republic Day
Residents of Ashiana Care Homes in Jaipur and Bhiwadi reveled in the joyous celebration of Republic Day. They honored their motherland by hoisting the flag high and singing patriotic songs followed by delicious lunch at the Utsav café,
Picture Perfect Moments
Residents at Ashiana Utsav Care Homes in Jaipur and Bhiwadi celebrated Valentine's Day with great enthusiasm. The day was filled with joyous moments, beginning with a delightful cake cutting ceremony and distributed red roses to one another, spreading the essence of affection and admiration.
Read More
Vasant Panchami
Residents of Ashiana Utsav Care Home in Jaipur gathered together to celebrate the auspicious occasion of Vasant Panchami. They performed Aarti & received Prasad which brought them together in a sense of community and shared celebration.
Holi
Ashiana Care Home in Bhiwadi was brimming with excitement and joy as residents and staff members celebrated Holi by adding natural colors to each others' faces. The festivities continued with a snack party featuring singing, dancing, and the distribution of sweets and snacks, along with warm exchanges of wishes.
Brain Gym
AAshiana Utsav Care Homes, Bhiwadi, lit up with a Diwali Mela full of delicacies such as golgappa, chaat, burger and jalebi food stalls as well as games. Residents joined in the fun, followed by a Laxmi Pujan in the evening.
Read Less
---
| Jan-Mar | Bhiwadi | Neemrana | Jaipur | Jamshedpur | Halol | Jodhpur | Sohna | Total |
| --- | --- | --- | --- | --- | --- | --- | --- | --- |
| Moms Enrolled | 985 | 249 | 534 | 300 | 37 | 36 | 201 | 2342 |
Celebrating Womanhood
On International Women's Day, Supermoms Sudha Kimothi and Krishna Mathur, organized a day filled with engaging activities for the female housekeeping staff. From inspiring talks to fun games and prizes, they celebrated the hardworking women who keep Phoolwari shining bright every day
Celebrating Our Nation
Supermom Suman Gupta, at Ashiana Gardens, Bhiwadi, had organize a fancy dress competition for the kids on Republic Day, adding an extra dose of fun and patriotism to the celebrations.
Table Tennis Mania
Supermom Richa Gupta of Ashiana Anmol, Gurgaon, took the initiative to organize a thrilling Table Tennis competition for the kids, inspiring them to participate in sports and have fun.
Thalassemia Awareness Drive
TSupermom Archana Jain organized an expert session on Thalassemia in Ashiana Amarbagh, Jodhpur, to raise awareness and share her knowledge and experience with the Supermoms about the genetic condition and educate them on how to manage it.
Empowering Home Makers
The Ashiana Supermom community empowered and celebrated the women of their society by gifting them personalized nameplates, acknowledging their essential role in creating a happy home.
Supermom Unity Bash
Supermoms from diverse communities gathered in their respective societies for a joyous meetup. They reconnected, shared their plans for self-improvement, and indulged in games and cake cutting. It was a celebration of sisterhood and solidarity, filled with laughter, love, and a shared commitment to personal growth.
Read More
Socializing Through Art
Supermoms from various communities organized a fun and creative art & craft session of bookmark making, paper bag making, painting, flower bouquet for the women and their kids. It served as a great opportunity for kids and women to socialize and bond with their neighbors while engaging in a productive activity.
Yoga Session
Supermoms Dr. Kaushalya & Mukand Saini conducted a yoga & general health check-up session at Ashiana Rangoli Gardens, Jaipur Supermom Arpana Kumari has brought the benefits of yoga to the kids in Ashiana Dwarka, Jodhpur through an engaging and fun session. The kids learned about mindfulness, flexibility and physical fitness through a series of yoga poses and techniques. where women learned about how yoga helped them lead a healthy and active life.
Balanced Child Nurturing
Supermoms from various communities displayed their compassion, dedication and community spirit by organizing creative sessions at Ashiana Phoolwari. Storytelling, paper crafting, drawing, and yoga were on the agenda as they worked to nurture the children's holistic development and foster self-expression.
Welcoming New Residents
New residents were welcomed with open arms by Supermoms, who provided them with a warm kit as a gesture of hospitality and kindness. It was a heartfelt and thoughtful way to make newcomers feel at home and supported in their new community
Style With Confidence
Supermom Madhuri helped the women of Ashiana Anmol, Gurgaon enhancing their confidence and style by organising an informative session on how to dress up according to their body shape.
Celebrating Love Together
Supermom Aradhana organized a Valentine's extravaganza in Anantara, Jamshedpur. All the supermoms in the society gathered to share in the festivities, cutting cake and reveling in the spirit of the day.
Uplifting Through Education
Supermoms Poonam, Asha, and Vandana exemplified their dedication to giving back to society by organizing sessions in English speaking, personality development, and grooming for the maintenance staff in order to empower and uplift them.
Together We Donate
The art of giving was on full display as Supermoms from different communities initiated donation drives in their respective areas. Their selfless actions demonstrated the power of collective generosity and compassion, making a meaningful impact in the lives of those in need.
Supermoms' Property Tour
Supermoms paid a visit to our newly launched properties, Ashiana Ekansh in Jaipur and Ashiana Prakriti in Jamshedpur. They were impressed by the premium quality and shared their experience on social media, spreading the word about the exceptional living spaces.
Artful Community Bonding
Supermoms from various communities had brought the mothers together for creative art sessions to learn and explore the art of block printing, stone painting & bandali potli making, jute decoration, wall art, creating organic colors. It was a unique and fun-filled way to bring the community together and promote the importance of art in our daily lives.
Read Less
---
Sustainable Cleaning Practices
Thorough cleaning work was carried out by the housekeeping team to ensure a deep cleaning of the premises at Gulmohar Gardens, Jaipur.
Beauty Preservation
Maintenance of the green areas at Gulmohar Gardens, Jaipur, was carried out to ensure the beauty and health of the gardens were preserved.
Enhanced Fitness Facility
The maintenance team at Ashiana Umang in Jaipur took the initiative of repairing the gym equipments for their residents, providing them with a hasslefree fitness experience and encouraging them to continue their fitness journey
Recolor The Vibrance
The common area of Vrinda Gardens, Jaipur underwent a repaint job, which made the building shine with renewed vibrancy
Aquatic Beauty Reborn
In order to create a refreshing environment with the soothing sound of water, a deep cleaning of water bodies was conducted at Rangoli Gardens in Jaipur.
---
Ashiana Smiles
Welcome to Ashiana Smiles, our referral-based loyalty programme, where existing owners, as well as tenants, get to recommend Ashiana projects to their families and friends.
| Jan-Mar | Kid Centric Homes | Senior Living | Premium Homes | Past Projects | Total |
| --- | --- | --- | --- | --- | --- |
| Platinum | 2 | 0 | 2 | 0 | 4 |
| Gold | 3 | 4 | 3 | 3 | 13 |
| Silver | 23 | 10 | 19 | 11 | 63 |
Meet a few of our Platinum Members
Mrs. Renu Sharma
Ashiana Umang, Jaipur
Mrs. Rajni Soni
Ashiana Umang, Jaipur
Mrs. Geeta Tiwari
Ashiana Umang, Jaipur
Mr. Anurag Fatehpuria
Gulmohar Gardens, Jaipur
---
Customer Delight Techniques
Ashiana employees participated in a short session on customer centricity, where they learned about the key aspects of satisfying, retaining, and promoting customers. The session focused on the customer's needs and expectations, helping employees gain a deeper understanding of how to build loyalty and advocacy.
Finance Excellence Summit
In recognition of the finance team's outstanding performance, we organized a finance meet in Jaipur, held at the Indana Palace. The two-day meeting was designed to enhance the team's skills and knowledge, with the agenda thoughtfully crafted through team discussions.
Graceful Declination
Ashiana employees participated in a session that taught them the art of gracefully saying no without causing any offense or hurt feelings to the other person. The session equipped them with the necessary skills to communicate in a way that was respectful, yet assertive.
Productivity Power-Up
Ashiana employees attended a management session to enhance their skills and productivity. They gained valuable insights on various management topics and found the session enlightening.
Elevating Mental Health
Vishal Goyal conducted a mental wellness session where he shared valuable insights on how to achieve relaxation for both the mind and body. The session was a great resource for promoting mental health and wellbeing.
---
Family Fiesta Returns
After a 3 year break due to Covid-19, the family fiesta event was finally held this year with great excitement. All employees and their families gathered to participate in fun games like musical chair and tambola. The event concluded with a prize distribution ceremony, which helped foster a more familiar atmosphere among the employees.
Recognizing Exceptional Talent
We are delighted to share that Surbhi Dewan, VP-HR at Ashiana Housing, has won the Women Achievers Awards 2023. Congratulations on this well-deserved recognition for your outstanding contributions to the company and unwavering commitment to excellence.
Women's Day
In honor of International Women's Day, Ashiana collaborated with Policy Bazaar to host an event at their head office. The event was centered on women's health and focused on ways to improve it. As a token of appreciation for their hard work, free coupons were gifted to the women employees of Ashiana, which they greatly appreciated.
The Colors Of Joy
Ashiana employees celebrated Holi at the HO, joyfully immersed in the vibrant colors of the festival. It was a fun-filled event that helped everyone embrace the spirit of the day.
---
Mr. Neeraj Kumar

Mr. Imran

Mr. Gaurav Baswal

Mr. Ajit Singh

Mr. Sanjai Kumar

Mr. Edwinpaul Davidjayakumar

Mr. Mithun Sharma
Mr. Shivam Kumar

Mr. Ashutosh Kumar
Mr. Pushpendra Kumar
Mr. S Ajayan
Mr. Prabhat Kumar Yadav
Mr. Pavan Kumar
Mr. Mantavya Suryvanshi
Ms. Shabana Bano
Ms. Anjali Singh
Mr. Vivek Gorai
Mr. Satpal Singh
Read More
Read Less
---
Sudhir Ranjan Kumar Singh
Manager, Purchase
Bhiwadi
---
Mritunjay Kumar Singh
Deputy General Manager, Engineering
Bhiwadi
---
Mr. John F Williams, a national swimmer is a living proof that one can pursue their passion regardless of age and overcome physical challenges, such as injured feet and eye disabilities.

After a gap of 55 years in pursuing his passion, he won a race at Bhiwadi in 2019. He also won two bronze medals at the National Masters Swimming Competition at Lucknow in 2019.

He won a gold medal at the Delhi Open Talent Search Swimming Competition on August 28, 2022, and two silver medals at the national competition held in Ambala.
His achievements are attributed to his determination, perseverance and dedication to pursue his passion while living life to the fullest.
A few words that led him to lead all his achievements:

"Though retired but not tired, still aiming at more more medals! Skills are learnt for life by us and we maintain our grip even after a gap of many years or even decades."
---
Core Value Story
Going The Extra Mile
The Amarah team had targeted to deliver the SHOW HOME by 28th feb. Ramvilas who is in charge of construction at Amarah, took charge and set a goal to finish the work before the weekend of February 25th and 26th. Ritik from Amarah's construction team intended to visit Vaishno Devi on February 25th, but delayed his trip after realizing he is needed at the construction side during a crucial period. He assisted his team members in completing the SHOW HOME ahead of schedule, giving us an edge to showcase it to the customers.
Instructions
Here's how to send your answers for the Quiz!
If your answers are
Question 1 (b)
Question 2 (c)
Question 3 (a)
Then send an SMS to 56677 AHL 1b 2c 3d. Winners will be chosen via a lucky draw!
Congratulations to our previous Apna Ashiana quiz winner -
Purva Sharma, Ashiana Navrang, Halol
---
Q1. Where did the Senior Living Conclave held recently?
a. Mumbai
b. Chennai
c. Bhiwadi
d. Delhi
Q2. Which Senior Living community won the Jashn 9 fest?
a. Ashiana Utsav, Bhiwadi
b. Ashiana Nirmay, Bhiwadi
c. Ashiana Utsav, Lavasa
d. Ashiana Utsav, Jaipur
Q3. Which team won the Inter-Ashiana Badminton Tournament held at Ashiana Umang?
a. Vrinda Gardens,
b. Ashiana Gardens
c. Gulmohar Gardens
c. Ashiana Town