Ashiana Utsav - Lavasa - Resale and Rental, Lavasa, Pune
49.00 L - 71.75 L

Low Rise Apartments & Villas

Ready to move

Phase I,II & III
Ashiana Utsav – Senior Living in Lavasa (Pune)
There is so much to explore, so much to do. Hike your way across verdant greens, into a new world of active living, in the lap of nature. Spend days away from the crowd, pollution, and everything you want to leave behind. Ashiana Utsav Lavasa - Senior Living in Hill City, Lavasa (Pune). A European style village that will transport you into an enchanting world. Inviting Seniors and their partners to come across for a trial stay, to experience life in the lap of nature, away from crowd and pollution, in verdant green settings. A world of active living where you will discover activities like camping and trekking, and a whole new exciting approach to retirement. Live your life to the fullest in the Hill city of Lavasa spread across 25000 acres, where Mother Nature is your neighbour, waiting with new adventures for you. You can get up and about with other seniors and go hiking, swimming, jet riding and so much more that you'd be spoilt of choice. This is just the beginning. Located at an altitude of 2000-3000 feet above sea level, Ashiana Utsav offers you villas and low rise apartments with an approx 20,000 sq. ft clubhouse with activity centre, Gymnasium, Steam room, Table tennis room, Board games Billiards, Reading room, Media hall, Swimming pool with Jacuzzi, Steam room etc. Plan your retirement at Ashiana Utsav, Lavasa Now! Ashiana Utsav, Lavasa is for those who want to enjoy a relaxed retired life, away from the rat race, away from the madding crowd, away from traffic jams and pollution. It's for those who are seeking not just a life-style but a new, serene life in the lap of nature. Inviting you to take a trial stay at Ashiana Utsav, Lavasa. Don't blame us, if you don't feel like going back.
SELECT YOUR HOME
2bhk

Flat

Super area : 1081 sq. ft.

Carpet area : 900 sq.ft.

65.75 lacs - 71.75 lacs

Only 9 units left

1bhk + store

Flat

Super area : 758 sq. ft.

Carpet area : 612 sq. ft.

46.82 lacs - 55.28 lacs

1bhk

Flat

Super area : 724 sq. ft.

Carpet area : 661 sq. ft.

44.28 lacs - 44.28 lacs

only 2 units left
* The amenities & facilities depicted above are for the whole project. For phase wise facilities, refer the site map.
Happy Seniors At Ashiana
""Life at Utsav is full of joy and fun. We never thought that we could live our retired life, like our college days. Friends, Hobbies, Passion, Love and what not, we got everything here, which got lost in the busy years of our life.""
Ms Geeta thaker with friends
Ashiana Senior Living, Lavasa
""Facilities and conveniences created in Utsav Lavasa are in a way that lead life an independent and tension free, that is too away from city's cluttered atmosphere,here a lifestyle in a beautiful and serene lush green surroundings.""
Ms.Lata Gupta
Ashiana Senior Living, Lavasa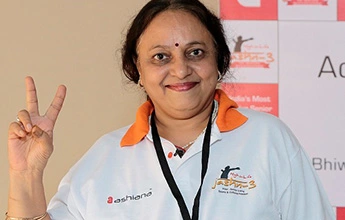 ""Facilities and conveniences existing in & around Utsav are planned in such a way that life will become hassle-free.""
Mrs. & Mr. Anish Sawjiani
Ashiana Senior Living, Lavasa
""A carefree life full of freedom, dignity, health and happiness!""
Mrs. & Mr. Goswami
Ashiana Senior Living, Lavasa
Experience Senior Living
Come and experience the lifestyle you can enjoy after retirement. Spend time with similar age group, talk to our senior residents and get to know their experience of ageing gracefully
REVIEW & RATING
Sushma Barnwal and 50 others have reviewed this project
5/5
Write a review