Ashiana Dwarka Pal - Sangriya Bypass Road - AIIMS, Jodhpur
Ready to move

Phase I , II & III

Under Construction

Phase IV , V
Ashiana Dwarka – Property on Pal Road, Jodhpur
Ashiana Dwarka located on Pal Road, near DPS, Jodhpur offers 2 and 3 BHK high rise apartments the property is spread over 8.1 acres and has 80% open and green area with clubhouse and amenities like swimming pool, badminton court, gym, landscape gardens and water body and separate kids play area, community hall. Indoor games such as pool, carrom, TT and cards room. A library, departmental store, walking & jogging tracks. Plus 24x7 security with guards and CCTV making your experience of living here safe and comfortable. The design and layout of the complex is planned in such a manner that the distance between the buildings allows proper ventilation, natural lighting and privacy of each unit.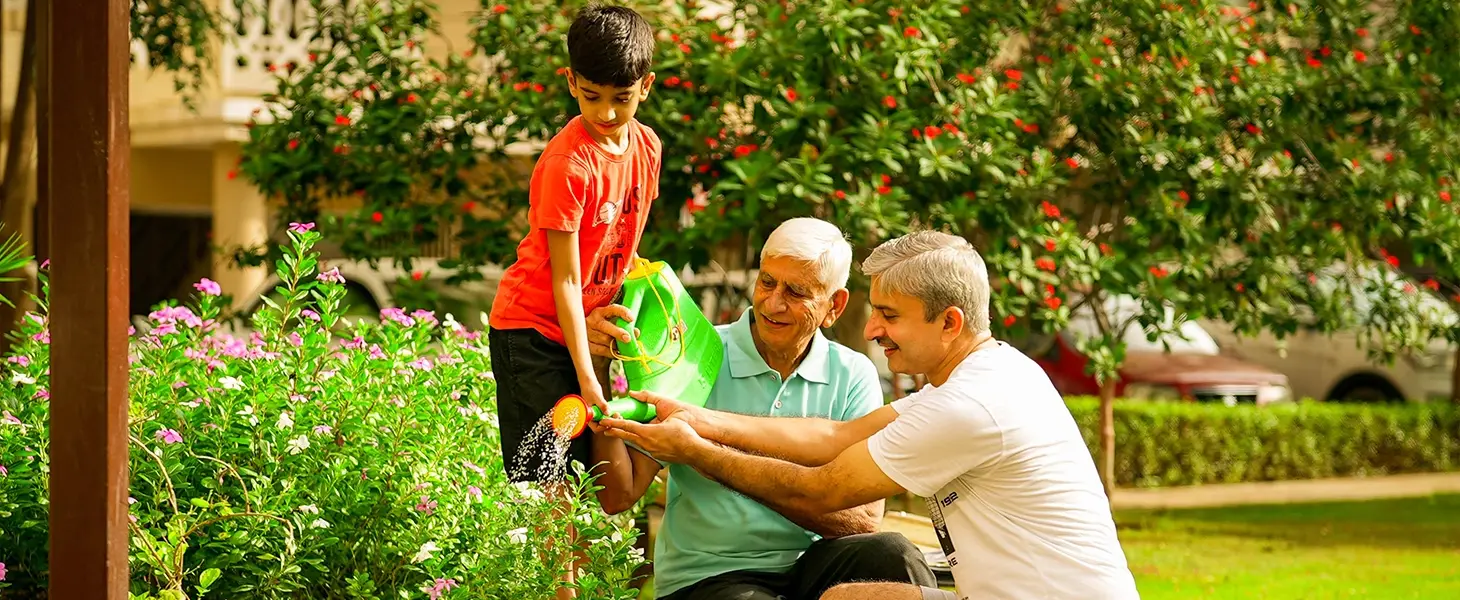 SELECT YOUR HOME
3bhk + 2B

Flat

Super area : 1490

Carpet Area : 1002 sq ft (93.07 sq m)

49.33 lacs - 59.09 lacs

2bhk + 2B + store

Flat

Super area : 1180

Carpet area : 788 sq ft (73.20 sq m)

40.71 lacs - 45.82 lacs
* The amenities & facilities depicted above are for the whole project. For phase wise facilities, refer the site map.
Happy Customers At Ashiana
""Looking at sports facilities and kids play area in Ashiana Amarbagh, I got convinced that Ashiana Dwarka is the perfect place for my kids to grow.""
Mrs. & Mr. Amit Kumar Midha
Ashiana Dwarka, Jodhpur
"They originally moved in on rent but within sometime they loved the place so much that they decided to make Ashiana Dwarka their home, permanently. In their words - ' Society is the term to describe human beings living together. "Ashiana here, focuses on the real essence of a society and forms bonds with people. They provide convenience that contributes to an easy and effortless way of life in many ways, such as, the green spaces, security, management, opportunities to grow by encouraging many activities, etc. We believe, Ashiana builds communities with care.""
Mr & Mrs Sanjay Mittal
Ashiana Dwarka, Jodhpur
"The moment we set foot in Ashiana Dwarka we knew this is where we want to live. We opened the windows and were instantly transported to lush greenery.We get our everyday needs right at our doorstep.We are now a family that looks forward to watching beautiful sunrises in our balcony every morning. "
Chawlas Family
Residents of Ashiana Dwarka, Jodhpur
"It was our dream to own a house in a place full of beauty and peace in Jodhpur.The positive vibes and aura encouraged us to start our own food business.The day we entered,we decided that agar hume apna Ashiana chahiye toh woh sirf Ashiana Dwarka mein hi chahiye. "
Bansal Family
Residents of Ashiana Dwarka,Jodhpur
"We were looking for a dream home in Jodhpur. I have bought 3 BHK flat in Ashiana Dwarka Phase. As per the current status of construction, we will get possession in July 2021. Amenities on campus are too good like walking track, clubhouse facilities. The best thing about Ashiana is an in-house maintenance team. Work of maintenance team is excellent. Atmosphere and cleanliness of campus are so amazing."
Mr & Mrs Gopal Singh
Ashiana Dwarka, Jodhpur
"We have a daughter and both of us are working in the High Court, Jodhpur. When we were looking for a house, our focus was at good maintenance & secured society. We found all of it at Ashiana Dwarka along with a luxury clubhouse with the Swimming pool and Kids room and many more amenities for us and our daughter. And so, we were convinced to buy our home at Ashiana Dwarka."
Mr & Mrs Sunil Panwar
Ashiana Dwarka, Jodhpur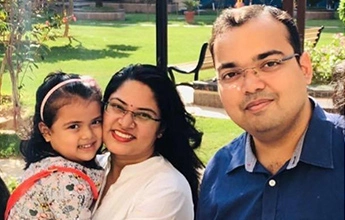 "The day we entered in the society the first thing came in mind is this is the place we were searching from last 2 years . All in one is the word which describes Ashiana Dwarka spacious rooms , big corridors ,green gardens , awesome swimming pool and gym , helpful maintenance team, happening place for kids to play .We are Proud residents of ASHIANA DWARKA"
Mr Deepak Bisht and his family
Ashiana Dwarka, Jodhpur
Experience Our Premium Homes
Experience luxury living at its finest. Explore our exquisite premium homes that offer unparalleled comfort, style, and quality. Schedule a visit today to experience firsthand the remarkable craftsmanship and impressive amenities that await you.
REVIEW & RATING
Sushma Barnwal and 29 others have reviewed this project
4.9/5
Write a review