Gurgaon real estate market is expanding
India's population is growing at a rapid pace. There's a gradual growth in the concept of nuclear family as well and people are now moving towards metro cities in search of better lifestyle and job This has resulted in the metro cities reaching saturation. Gurgaon which was once less considered for being in the outskirts of Delhi, is now a home grown city with leading companies like American Express, Google, Facebook, PwC all have their offices in Gurgaon..Gurgaon has almost reached saturation in terms of development and urbanization and now the office rental cost has been sky rocketed . The home buyers are also moving towards nearby areas in search of better lifestyle and ROI from their house purchase. With the increase seen in commercial activities paired with various infrastructure upgrades, for instance, widening of NH-8 and the expansion of Sohna road and the rapid metro has helped Gurgaon real estate thrive. According to Santhosh Kumar, vice-chairman of ANAROCK Property Consultants, Gurugram's
property market is expected to head northwards from 2018, as the dust settles on new policies like the Real Estate (Regulation and Development) Act (RERA) and the Goods and Services Tax (GST).
"Increased commercial activity in 2017, coupled with several infrastructure upgrades, like the widening of NH-8 and the expansion of Sohna Road and the rapid metro, bode well for the realty sector in the city. In 2017, the state government also reduced the circle rates in most localities, paving the way for developers to eventually clear their unsold stock of ready-to-move-in apartments," Santhosh Kumar explains
Some of the places that have seen immense growth since the past few years are-
1) Sohna road which is popularly known as 'South Gurugram' has emerged as a desirable and affordable destination in the Delhi/NCR, due to its proximity to various business centres and industrial clusters. At the same time it is backed by well-planned infrastructure, Sohna witnessed healthy real estate activity since January 2017, with a new supply of nearly 4,600 units. Another reason why you might consider shifting to Sohna is- with Maruti Suzuki NSE wanting to shift its Gurgaon factory to another location in Haryana as it finds the city just outside the National Capital to be too congested for a manufacturing facility. It then has reportedly requested the Haryana government to directly allocate 1,200-1,400 acres in Sohna which is about 25 km south of Gurgaon.
Best Schools and Educational Institutes: GD Goenka World School, KR Mangalam University, Amity University, Ansal University, DPS School MarutiKunj, Pathways World School, KIIT engineering College
Companies in close proximity: Cognizant, Google, TNS Global, Software one, Huawei, Aricent, Pfizer, Atos, Genpact, Rockwell automation etc., IMT Sohna (upcoming hub), Golf Course Road, Sohna Road, Golf Course Extension Road and Cyber City.
Entertainment Options: Country Inn, Westin, Vivanta by Taj, Crowne Plaza, Damdama Lake, Camp Tikkling, Camp Mustang, Play Entertainment and Fun World.
Future Connectivity is the main attraction
Metro connectivity from HUDA City Centre, Gurgaon
Badshahpur Flyover, a 2 km elevated road for a fast, hassle-free drive
Orbital Rail Corridor connecting with all major cities of the NCR
Kundli – Manesar – Palwal (KMP) bypass from the south side of South of Gurgaon (under final stages of execution)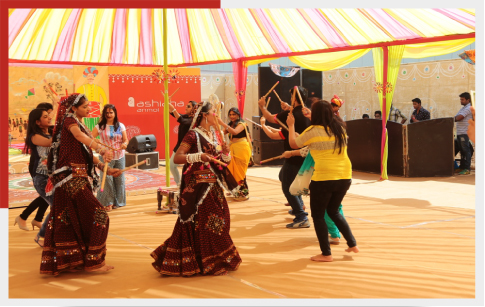 2) Bhiwadi- Bhiwadi is one of the few places that comes amongst few highly developed areas of Delhi NCR, and is just located 45 Kms from Gurgaon, and is undoubtedly one of the most promising destinations. Some of the major real estate players have introduced their finest housing projects in Bhiwadi by looking at its massive progress. This place has witnessed an influx of industrial workforce due to the establishment of major industries here. The residential projects are of high quality and one that accompanies modern amenities. Moreover, this place is well-connected to other developed areas like Bawal, Chopanki, Manesar, Dharuhera, etc.
3) Dwarka Expressway which is also referred to as the "Northern Peripheral Road" is about 18 kilometres long and 150 meters wide stretch and connects Delhi with Gurgaon and Dwarka with National Highway 8. The Expressway connects with NH 8 at Kherki Daula. It will also pass Pataudi Road which, along with Dwarka Expressway is creating buzz with real estate interest as they are close to three highways. Expressway manages to have the edge over other highways such as Yamuna Expressway because of its direct connectivity to the Indira Gandhi International Airport and Gurgaon. With the help of Dwarka Expressway, smoother traffic shall be facilitated between Delhi and Gurgaon. With the purchasing property alongside the expressway is seen as having a higher profit margin. With the current times, purchasing property alongside major expressways is seen as having a higher profit margin.
4) New Gurgaon- Since a few years, Gurgaon has been witnessing rapid urbanization and has become the leading financial and industrial hub with the third-highest per capita income in India. The city is expanding rapidly and with that, New Gurgaon has emerged as the 'next destination' of the real estate sector.
There are so many factors that contribute towards the upliftment of this area like- New Gurgaon enjoys good connectivity through three highways: National Highway 8, Dwarka Expressway also known as Northern Peripheral Road, and KMP Highway.